Jasmin Santanen had the pleasure to collaborate with Venetian lacemaker Martina Vidal on the new collection inspired by the iconic Marchesa Casati known for her eccentric taste and theatrical lifestyle.
In the weeks leading up to the event, a first prototype meeting took place in the Martina Vidal showroom on the beautiful island of Burano. Jasmin was able to see her designs come to life and prepare for the upcoming show with the team.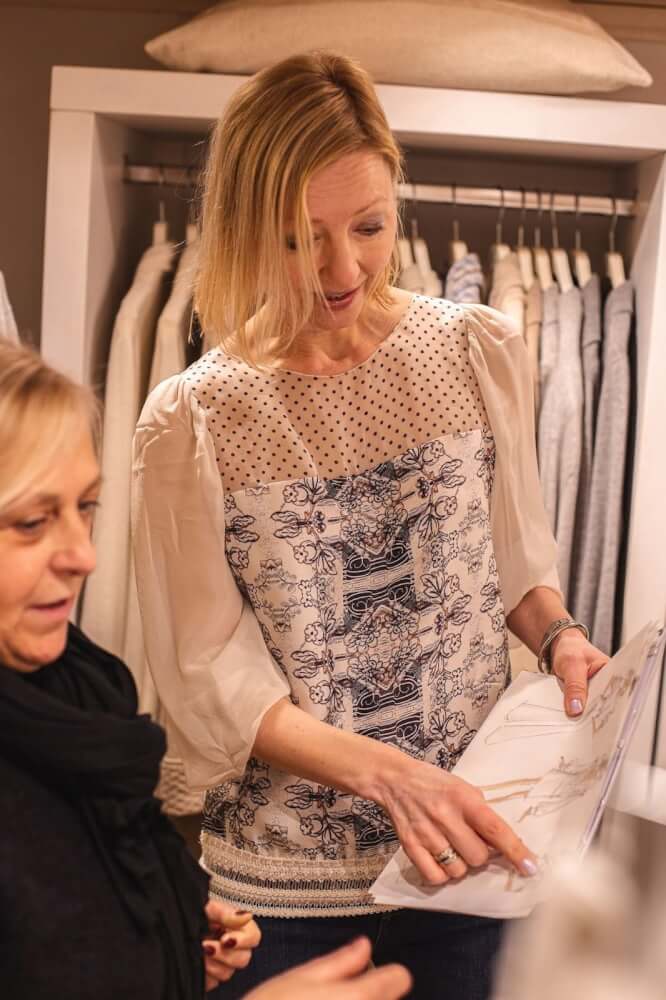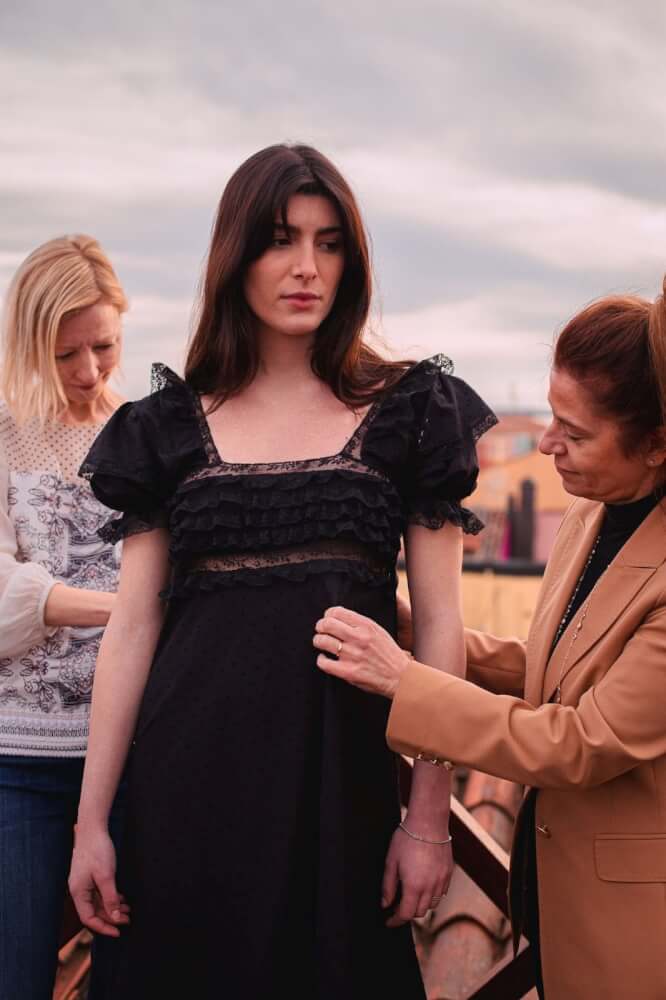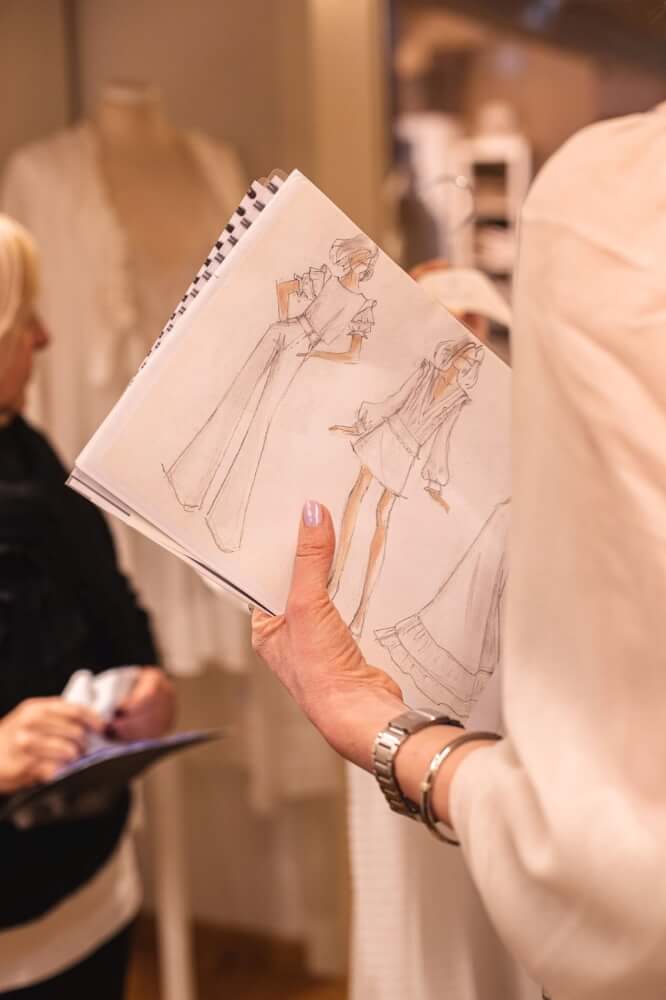 View some of the collection's sketches and mood boards here.
Martina Vidal Venezia has its flagship store in Burano, the island recognized around the world for its extraordinary artisanal production of Venetian lace. The origins of the lace making craft dates back to the end of the eighth century, which is said to have been endorsed by the Queen of Italy, Queen Margherita.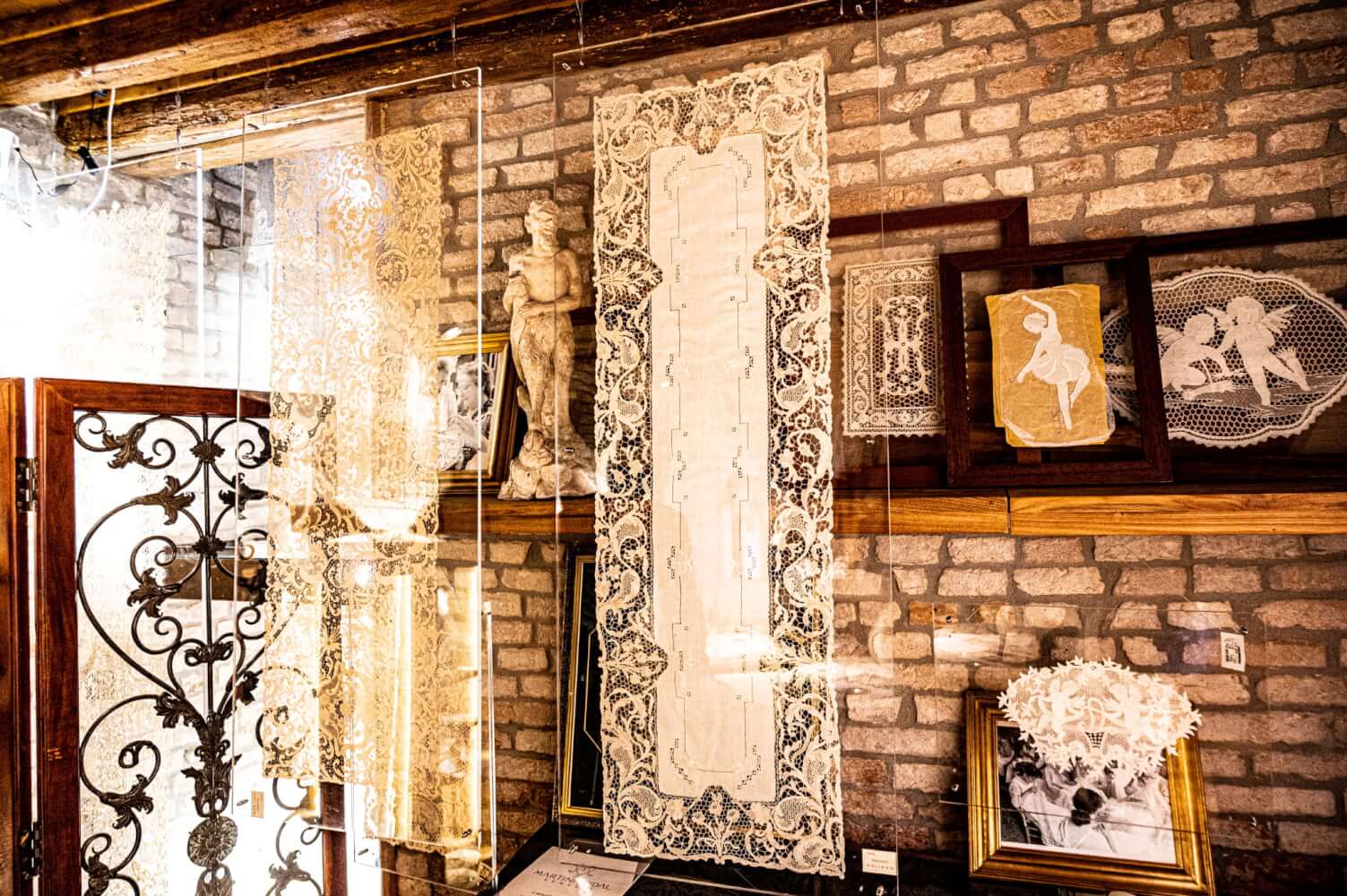 "Today our concept maintains its traditional values, adhering to our distinctive signature of well made, while at the same time, listening to the creativity within us and to our desire to offer something exceptional." – Martina Vidal Venetiza
Burano Lace is known for its intricate designs, impeccable technique, and the use of extremely delicate cotton threads. As part of the luxury lace experience, Martina Vidal Venetiza emphasizes the methods and processes they use for environmental and human sustainability, a philosophy that aligns perfectly with the Jasmin Santanen Responsable Glamour values.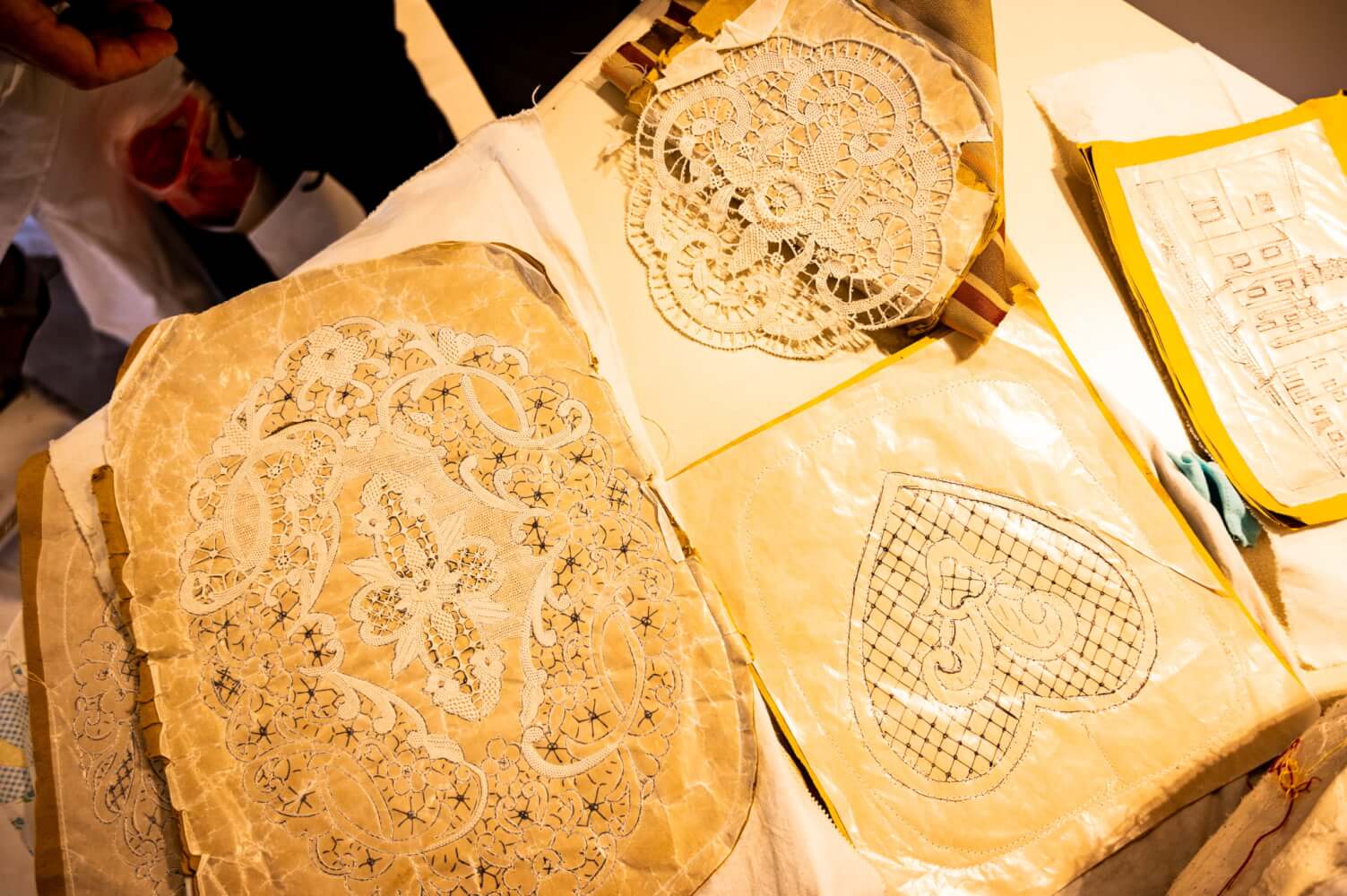 Martina Vidal Showroom – Handmade lace samples
To transcend seasons and trends, our capsule collection focuses on sustainable, timeless pieces to be mixed with past and future styles and references. With old techniques that demand the processes by hand, the lace in the collection is done intricately and thoughtfully.
The initial stage of the collaboration presented during Venice Fashion Week in spring focuses on Marchesa's coming of age and young bride years. The off-white lace and cotton styles develop into darker silhouettes, replicating her taste for rebellion and boldness symbolic of her life slowly breaking through the cracks of her marriage.