Jasmin Santanen was honored to collaborate with prestigious Venetien artisans Martina Vidal and Tessuti Bevilaqua for the Being Luisa capsule collection presented during Venice Fashion Week. Working closely together brought forth a collection that not only reflects on the different stages of Marchesa's life but also transmits some of the magic she found in the city where she transcended into a "Living Work of Art."
Venice Fashion Week is dedicated to craftsmanship, sustainability and haute couture and is a contemporary narrative of the métier d'art. Promoting luxury market partnerships between Venetian craftsmen and contemporary designers, Venice Fashion Week is committed to advancing sustainable fashion and new interest in tailoring and tailor-made in Venice.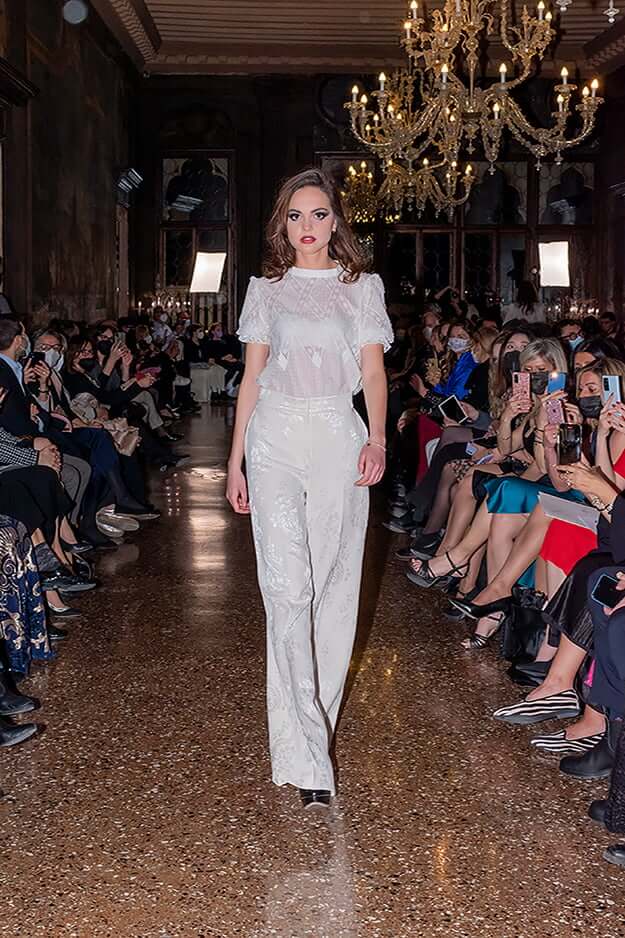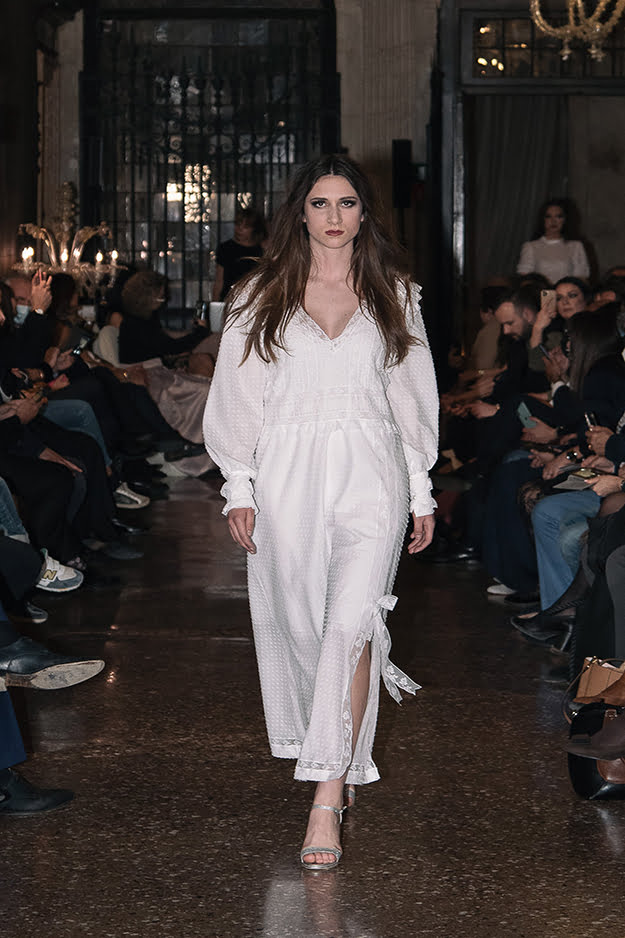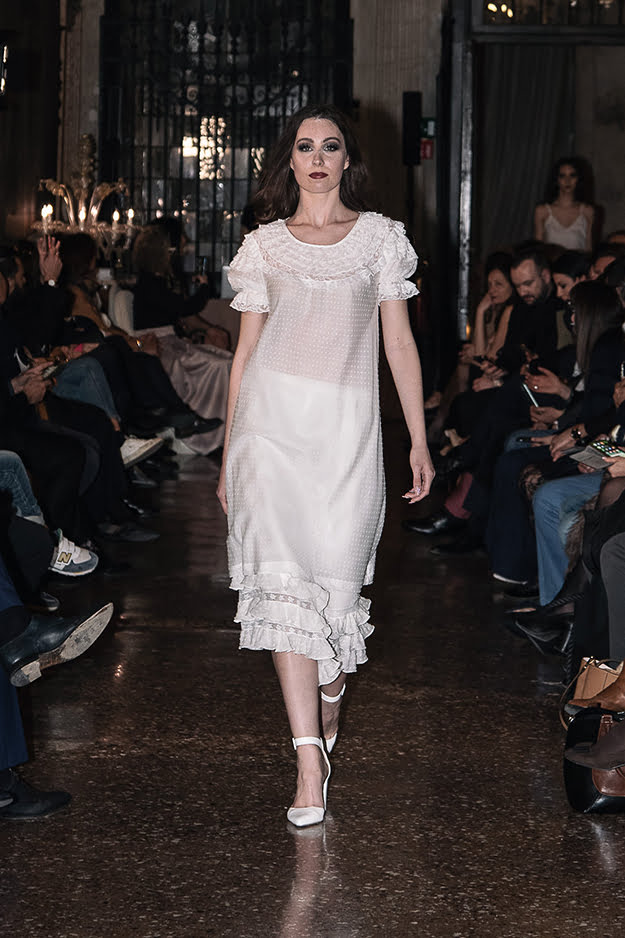 Photo Credit: Giada Coppola & Rossana Viola
Location
The Being Luisa fashion show took place at the exquisite Hotel Ca'sagredo. The romantic 15th-century palace has been declared a national monument and still preserves the untouched beauty of an ancient noble residence, making it the perfect backdrop to our story.
View all show looks here.
View a behind the scenes video here.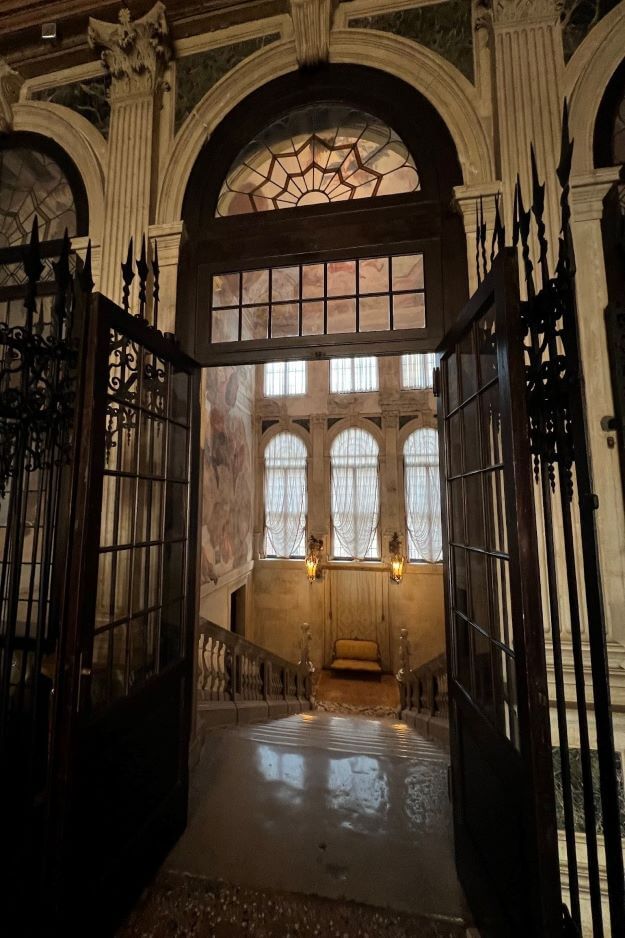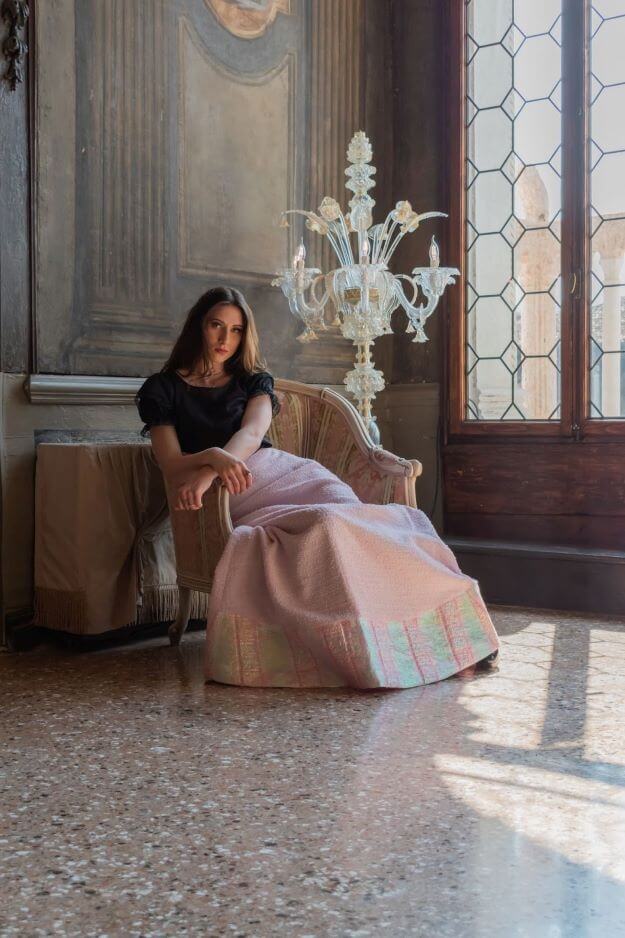 Photo Credit: Jasmin Santanen & Giada Coppola
View all editorial pictures here.
The Being Luisa Exposition at the Gallery Polignac
Following the show at the Palazzo Casagredo, we had the pleasure to feature our Being Luisa collection in the Magazzino Gallery at the splendid Palazzo Polignac located in the historical Dorsoduro neighborhood in Venice. Coincidentally, the Palazzo Venier where Marchesa lived from 1910-1923, today the home of the Peggy Guggenheim Museum, is just around the corner.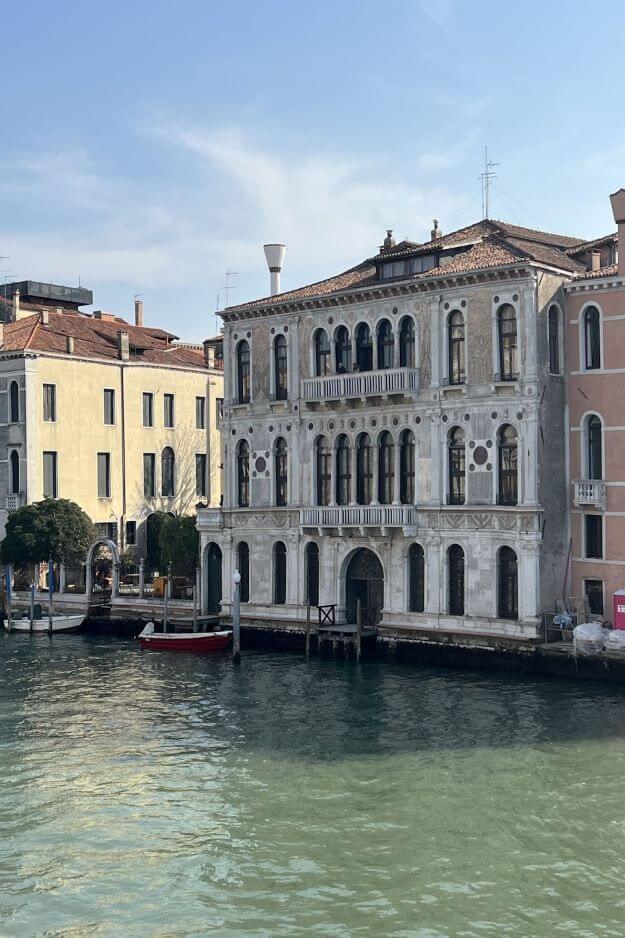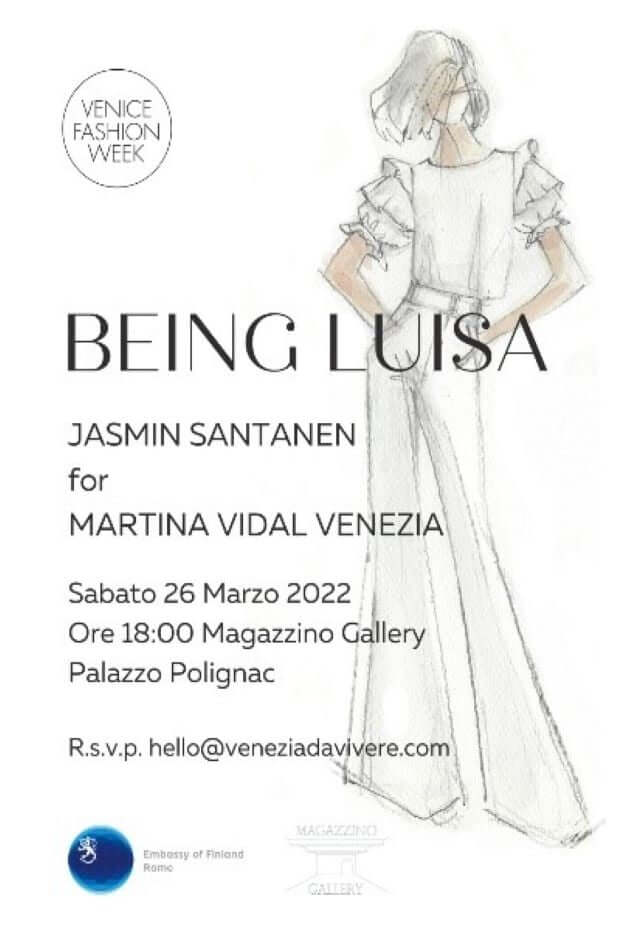 The exhibition provided the perfect setting for inviting our audience to view the detailed work and intricacy of the designs up closer while sharing drinks on the picturesque courtyard terrace.