'The Cult of Temptation' Collection presented at the KIASMA Foundation Gala Auction.
Jasmin Santanen was honored to present her latest collection 'Cult of Temptation' embodying the essence of the Finnish National Heritage to the very respected friends of Kiasma, known for their passion and commitment for culture and art in the Museum of Contemporary Art in Helsinki. Returning to the roots of her hometown Helsinki made this presentation especially dear.
Intensely emotional, this collection reveals all the magic and profoundness of a journey within, escorted by old counts and legends emphasizing our connection with nature. Combining fashion and cultural heritage with a message of empowerment, Jasmin Santanen is proud to have taken part in this important event, by donating a festive, one-of-a-kind silk kaftan for the auction.
View the Cult of Temptation collection here.
The looks were intensified through the enchanting and bold style of Kalevala jewelry. Simultaneously revealing new stories and reviving forgotten tales, at the heart of every item is an inspirational combination of design and vision preserving and advancing Finland's national cultural heritage.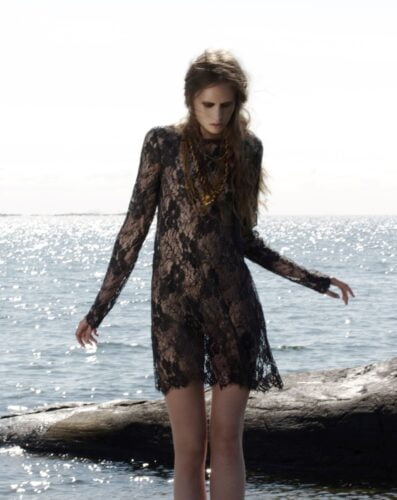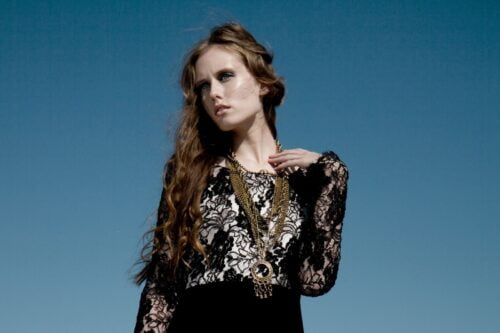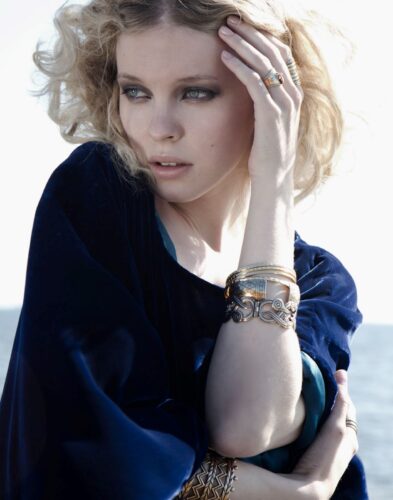 The goddess-like silhouettes reached their magnificence in the expert hands of the Lancôme and L'Oréal Professionnel teams, respectively, for make-up and hair styling.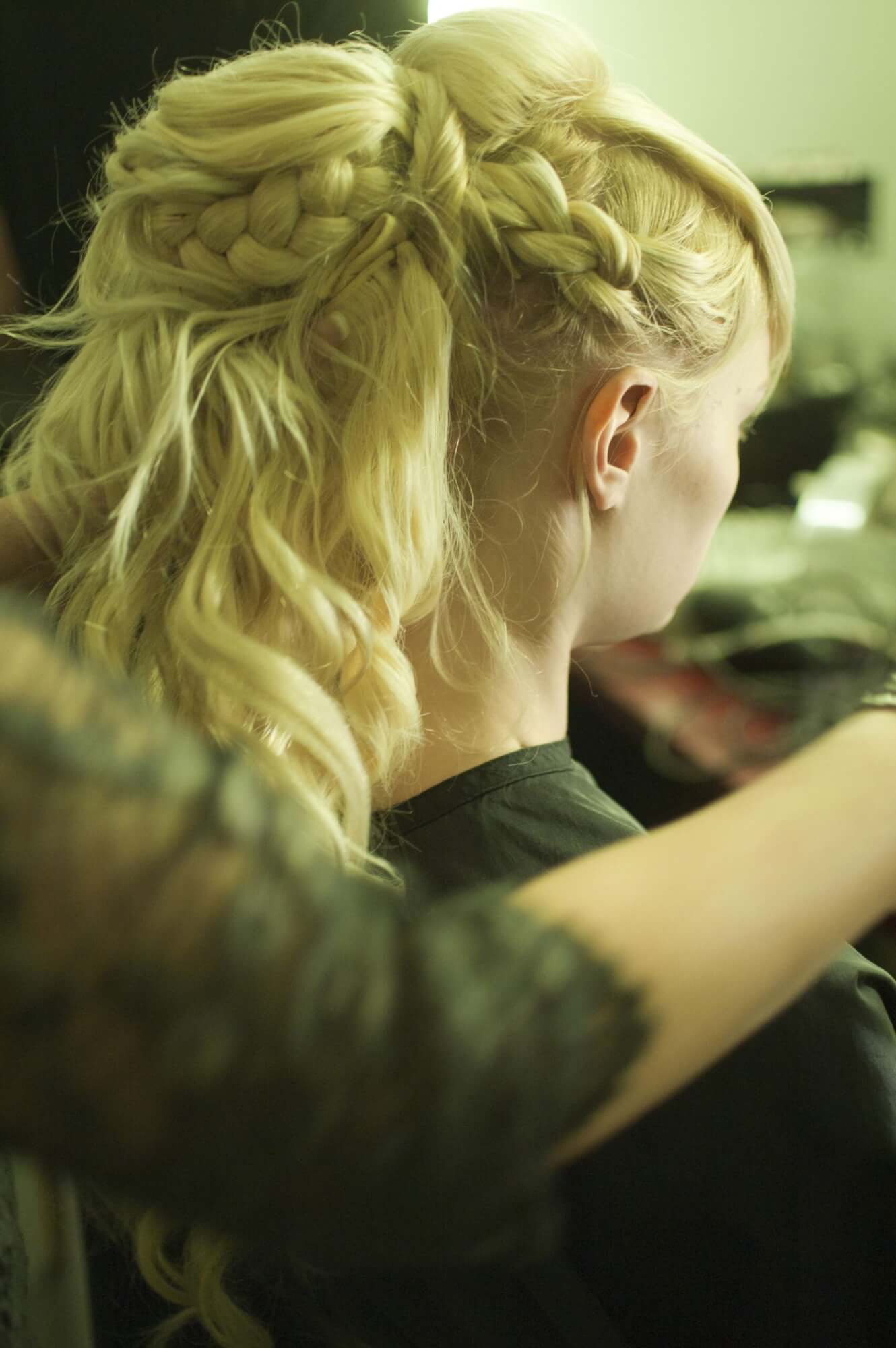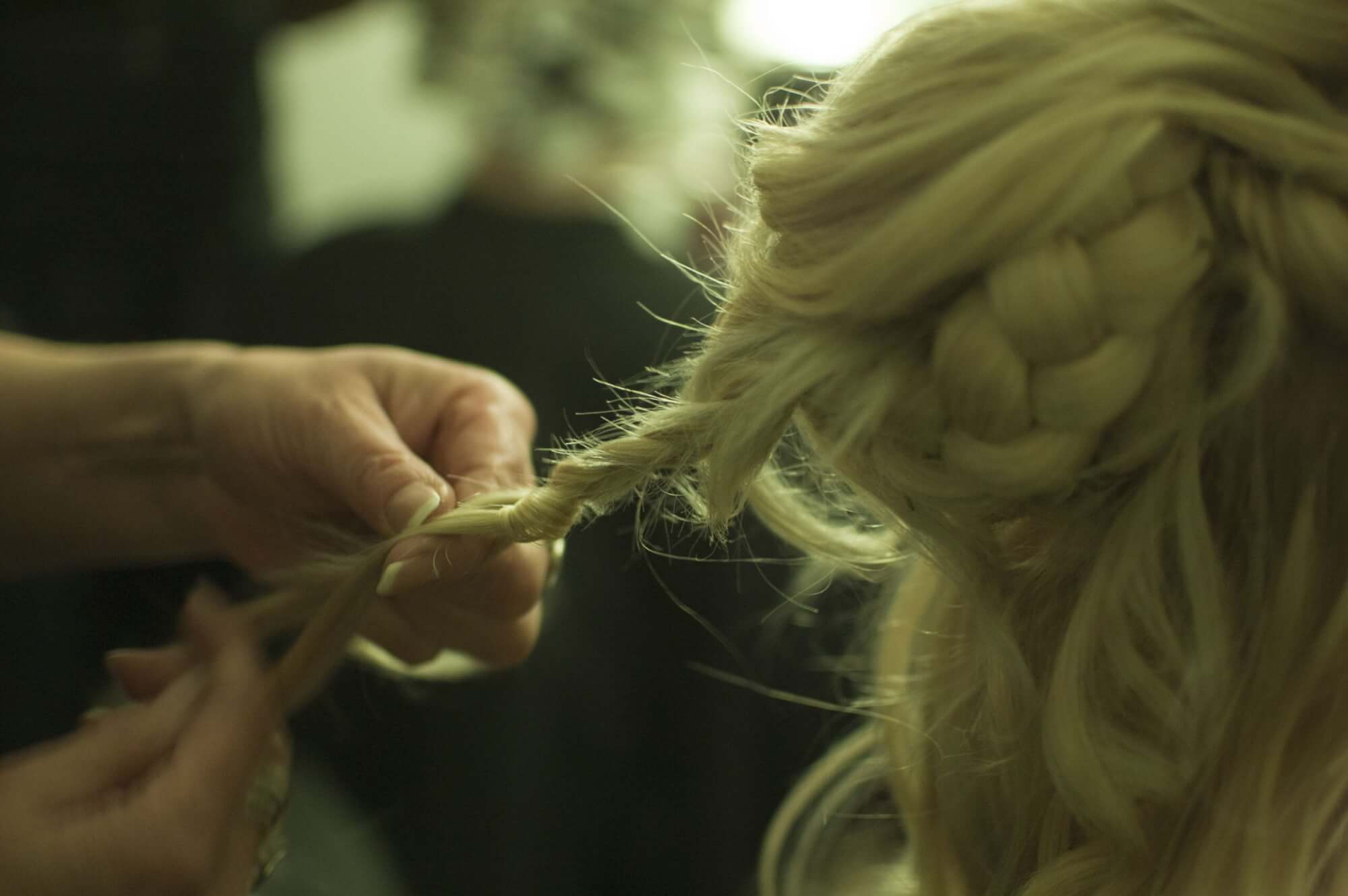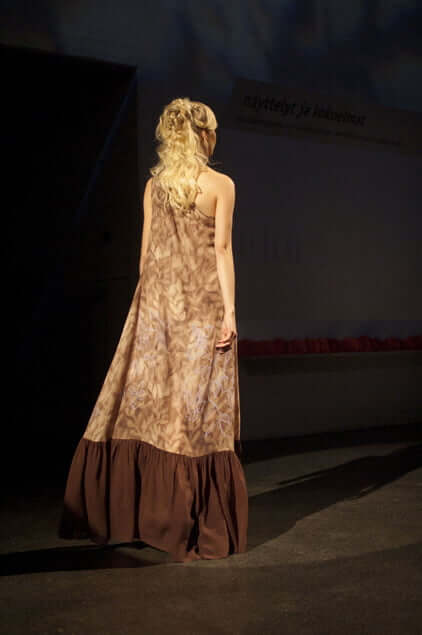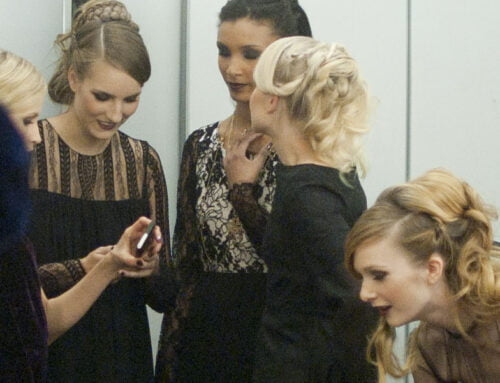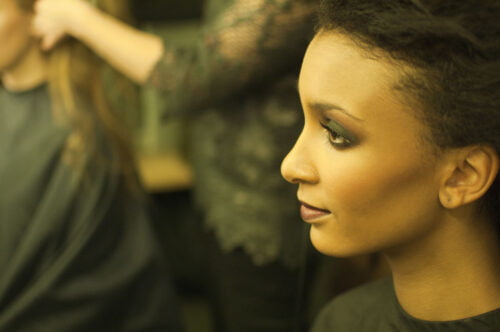 Make-up Artists: Eeva Hautamäki, Ilkka Ruotsalainen
Hair Stylists: Jaana Paavilainen, Jani Lännenmäki
L'Oréal Professionnel / Hiustaivas
Magnified by the theatrical setting of the Kiasma architecture, and with the luminescence of a full moon shining over the silhouettes, the fashion show received an enthusiastic response from the audience.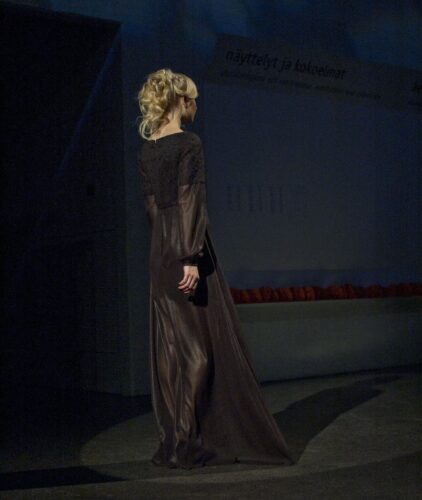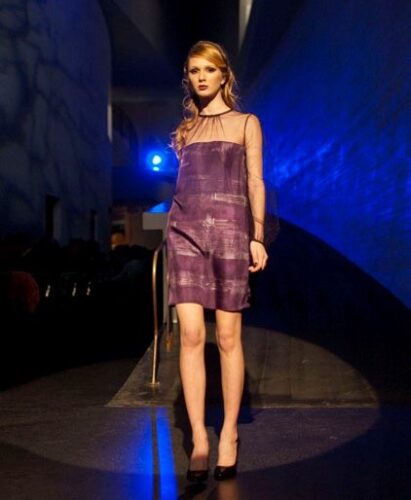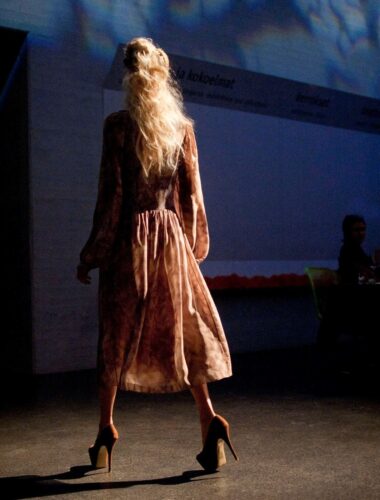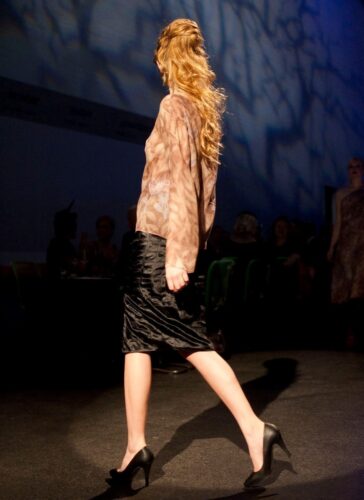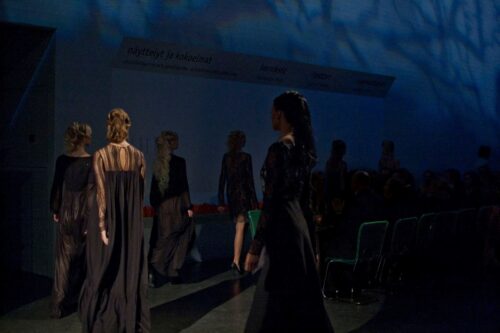 Photos by Hanna Knaapi & Riitta Sourander, Brand Model Management, Fashion Show Video by Vilja Harjamaki