HAPPINESS FOR A DAY 
Jasmin Santanen was honored to participate in the LANCOME "Happiness for a Day" event taking place in the beautiful, historical Kulosaari Manor by architect Carl Ludwig Engel Helsinki.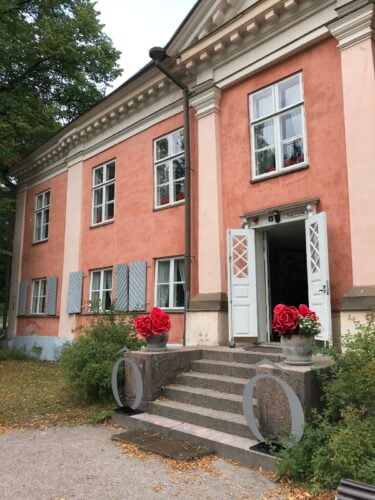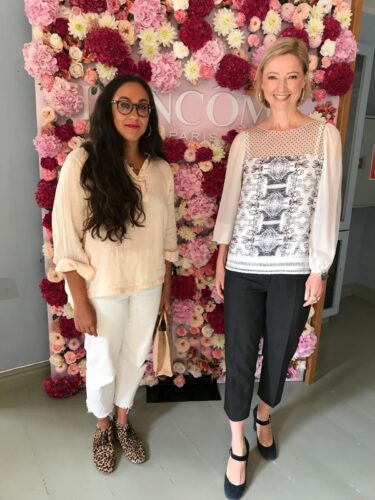 Kulosaari Manor / Jasmin Santanen with Koko Hubara
As one of the three Happiness for a day advocates, along with moderator Baba Lybeck and journalist Koko Hubara, the 3 ambassadors led the audience to an insightful and interactive conversation exploring the different aspects of what happiness means for everybody.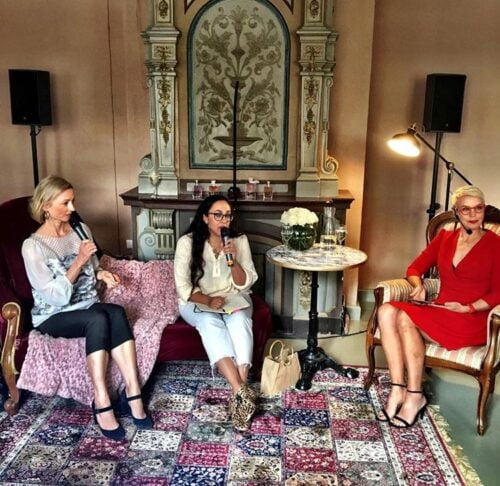 Photo credit Gloria Magazine
As a Paris-based fashion designer, Jasmin got to share her thoughts on fashion's role in creating confidence, the respect we show to the people around us, as well as the role fashion has in different cultures and social encounters. How "Feeling good about ourselves" allows us  to better overcome challenges, leading to self-growth and contentment. "The better we feel about ourselves, the more accessible and closer our dreams get…"
From a historical point of view, it is said that it was Louis XIV who created the concept of fashion. In his court in Versailles, one was more appreciated for one's appearance than for achievements. Seen from that angle, one shouldn't underestimate the importance of fashion; how we present ourselves, and the respect we show towards the people and surroundings influences the relations we build with our environment.
EVENT PICS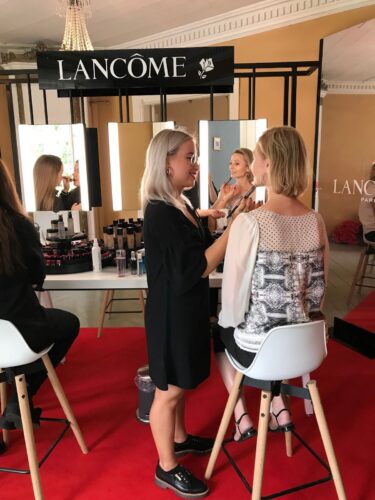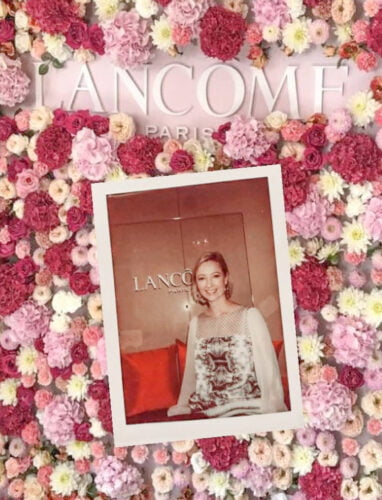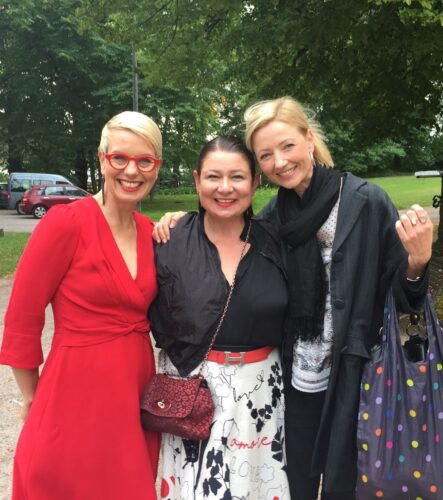 Baba Lybeck, Mirva Saukkola, Jasmin Santanen
A day filled with fun and laughter, exchanging ideas and learning more about the La Vie Est Belle philosophy, Jasmin was thrilled to return back to the Lancome family for the event, following a vast creative collaboration with the brand, including the Lancome Gift Bags, the Uniforms for the Lancome team as well as most recently contributing to the La Vie Est Belle fragrance launch accessory. A fragrance inspired by the idea of breaking free from convention and choosing one's own vision of happiness, perfectly incarnated by actress Julia Roberts as the world's most beautiful smile.
JASMIN SANTANEN FOR LANCOME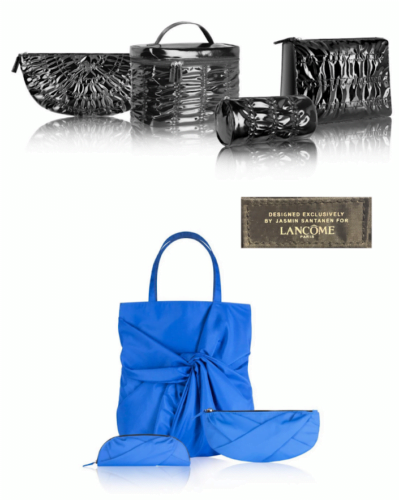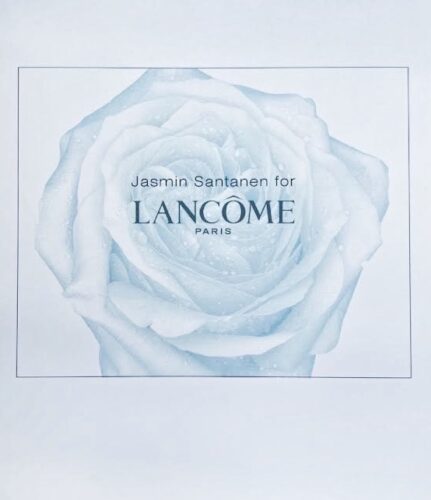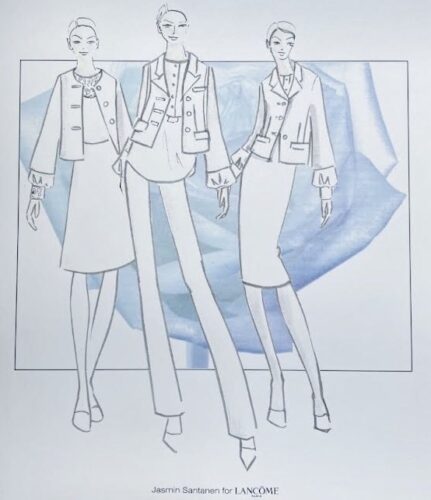 Photo Credit Lancome Paris 
  Jasmin Santanen for Lancome Gift Bags / Jasmin Santanen Paris Presentation sketches for Lancome Uniforms 
Founded in 1935 by the visionary pioneer perfumer Armand Petitjean, for over 85 years, Lancôme's mission has been to make women feel happier and more beautiful by providing innovation in terms of quality, science, and efficacy encapsulating the French spirit and elegance. 
United by similar values and like-minded philosophy, it has been an honor to continue the creative collaborations between Jasmin Santanen and the prestigious house of beauty LANCOME through different product categories.